The GOVEIN project present in the "VI Transfiere forum for Science, Technology and Innovation"
TRANSFIERE is the great professional and multisectorial forum for the transfer of knowledge and technology that is celebrated in Malaga (Spain), and that shows who is who in the national and international R + D + i ecosystem. In this edition has had the presence of the King of Spain Felipe VI at the inauguration ceremony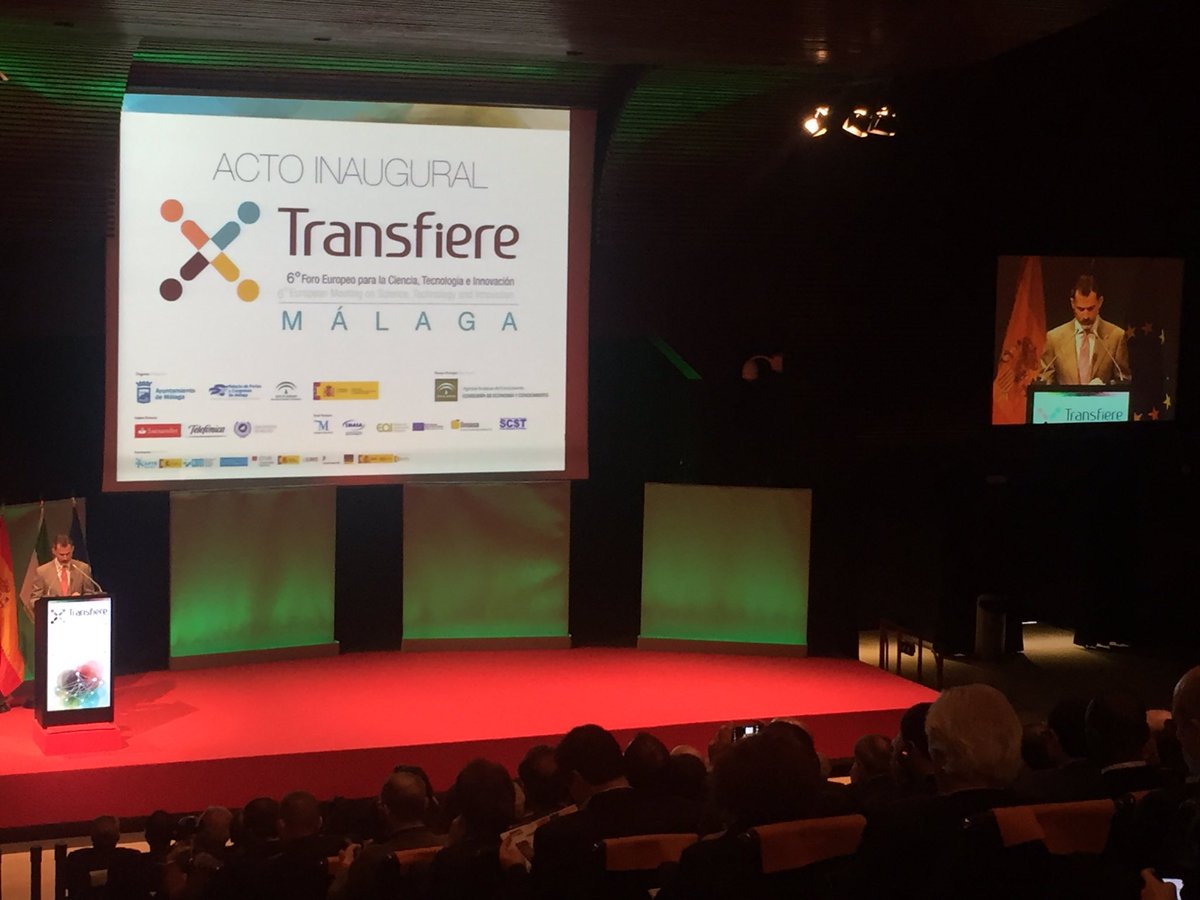 One of our partners, EMC, has been present at the forum and has been able to meet with more than 50 different organizations and entities that have been informed about the Govein project and the benefits of bringing companies closer to electronic billing and European regulations. The presence of EMC was highlighted in one of the newspapers of the province ("The opinion of Málaga") as part of the business group to which it belongs.
Durante el @ForoTransfiere 2017 hemos realizado mas de 50 reuniones como indica el articulo de @opiniondemalaga https://t.co/YipwgiAJef pic.twitter.com/3xwMCMCZ9I

— EMC (@consultingemc) February 20, 2017
In TRANSFIERE the participants can:
Establish B2B contacts
Transfer scientific knowledge and lines of technological research
Publicize your innovative products and services
Know the technological needs of the Public Administration
Get financing for innovative projects.
Sectors of Work
Public Administration and Public Purchase of Innovation
Aeronautics and Aerospace
Innovative Business Groupings
Agroalimentary
Energy
Industry
Infrastructure and Transport
Environment
Spanish Technology Platforms
Health
TICs
Participants
Public administrations
Business associations
CEEIs (European Business and Innovation Centers)
Technological Centers
Clusters
Companies (Large companies, SMEs and micropymes, EBTs, and Startups)
Foundations
ICTS (Large Special Scientific and Technical Installations)
Technological institutes
OPIs (Public Research Organizations)
Science and Technology Parks
Spanish Technology Platforms
Universities
Investors